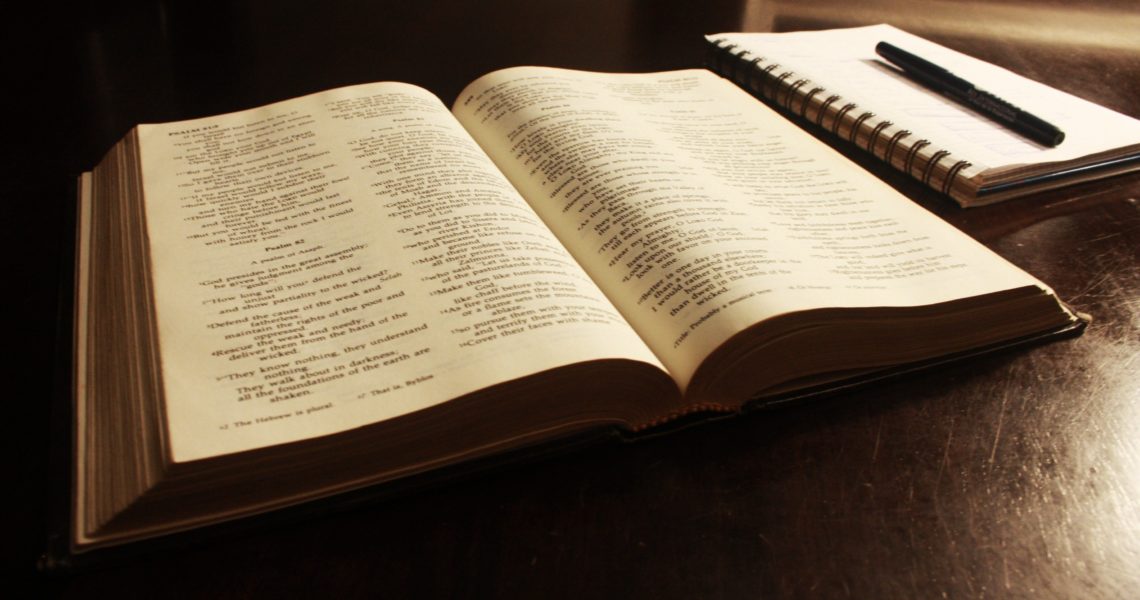 The following links offer some of the best online Bibles and free tools for Bible study on the Internet. Often the free versions are sufficient, however there are paid options in some cases as well. If you have any other suggestions that are not listed here, please feel free to add them in the comments or submit them using the contact form in the menu above! The descriptions below are mainly provided from the sites themselves.
Contents
Online Bibles
Bible Gateway – Bible Gateway is a searchable online Bible in more than 200 versions and 70 languages that you can freely read, research, and reference anywhere. With a library of audio Bibles, a mobile app, devotionals, email newsletters, and other free resources, Bible Gateway equips you not only to read the Bible, but to understand it.
Blue Letter Bible – Blue Letter Bible provides powerful tools for an in-depth study of God's Word through a free online reference library, with study tools that are grounded in the historical, conservative Christian faith.
Bible Hub – Bible Hub Online Parallel Bible, search and study tools including parallel texts, cross references, Treasury of Scripture, and commentaries. This site provides quick access to topical studies, interlinears, sermons, Strong's and many more resources.
YouVersion Bible – Already installed on over 475 million unique devices all over the world, the Bible App offers a free Bible experience for smartphones, tablets, and online at Bible.com. Our generous partners make it possible for us to offer 2,062 Bible versions in 1,372 languages for free, and without advertising.
ESV.org – ESV.org is an online Bible reading tool created to help you read and engage with God's Word. While many features of the site are available without signing in, we invite you to create a free account, which makes it easy to save personal notes, highlight favorite verses, and start interactive reading plans.
Knowing Jesus Online Bible – Bible, devotions, study, images, and prayer.
Bible Study Tools – BibleStudyTools.com is the largest free online Bible website for verse search and in-depth studies. Search verses using the translation and version you like with over 29 to choose from including King James (KJV), New International (NIV), New American Standard (NASB), The Message, New Living (NLT), Holman Christian Standard (HCSB), English Standard (ESV), and many more versions of the Holy Bible.
Bible.org/Net Bible – We are a nondenominational Bible-based site that exists to freely share the good news from God to the entire world so you can KNOW the Truth about life and eternity. This Truth comes from Knowing GOD and having a relationship with Jesus Christ as it says in John 14:6-7: Jesus replied, "I am the way, and the truth, and the life. No one comes to the Father except through me. If you have known me, you will know my Father too. And from now on you do know him and have seen him." To help you search and find these truths, we provide free access on the Internet to over 20,000 articles which represent the finest, most trustworthy biblical truths and materials from Pastors and Scholars around the world. In addition we provide for free, the best Bible Study Tool on the web "NetBible.org". This free tool has the NET Bible (2nd edition) with its 58,000+ notes, Greek, Hebrew, texts linked to Strong's numbers, and it allows you to search all the translations of the Bible to find your favorite verses. 
BibleRef.com – Welcome to BibleRef.com, the free online Bible study site. Our goal is to provide easy-to-understand discussion of the Scriptures, without relying on jargon or slogans. Here, you can find book-by-book, chapter-by-chapter, and verse-by-verse commentary on the entire Bible (eventually). At the same time, you'll find links to related passages and biblical themes. These connections will help to show how the Scriptures fit together.
Study Guides and Tools
Logos Bible Software – Do the work of ministry without the busywork! Logos is a ministry and sermon prep platform that cuts out busywork so you can be more focused and effective in your calling.
Executable Outlines Bible Studies – Here you will find over 1800 sermon outlines, Bible studies, PowerPoint files, and gospel tracts freely available by Mark A. Copeland (more info). They are called "executable" because they were first distributed in an executable DOS program. The name has been retained for I have been told "These outlines really execute!" (ex-e-cute: perform or carry out what is required). My prayer is they can help execute the Word of God in your life!
Bible Study Together – Bible Study Together is a ministry of Create Disciples Inc. This ministry is focused on helping people develop a consistent walk with God. We help people connect with God through tools to empower them to read the Bible and pray effectively every day. We like to call our Bible Reading plan, "Burn-Out-Proof". It is a unique plan that takes readers through the Bible in 2 years, with less than 10 minutes of reading per day.
Cru Bible Studies – Cru is a community passionate about connecting people to Jesus Christ. Our purpose is helping to fulfill the Great Commission in the power of the Holy Spirit by winning people to faith in Jesus Christ, building them in their faith and sending them to win and build others. We help the body of Christ to do evangelism and discipleship in a variety of creative ways. Whether you want to study the Bible on your own or with a group, find resources here to help you do that.
Bible Study Tools – Jesus Online – Bible study tools and resources.
Biblical Archeology Society – The Biblical Archaeology Society (BAS) was founded in 1974 as a nonprofit, nondenominational, educational organization dedicated to the dissemination of information about archaeology in the Bible lands. BAS educates the public about archaeology and the Bible through its quarterly magazine, Biblical Archaeology Review, an award-winning website, tours and seminars, and books and DVDs. Our readers rely on us to present the latest that scholarship has to offer in a fair and accessible manner. BAS serves as an important authority and as an invaluable source of reliable information.
Padfield.com – We are a non-denominational group of Christians located in Lake County, Illinois, and are in fellowship with faithful Christians throughout the world. We accept no creed other than the Bible. We have hundreds of sermon outlines, class books and handouts available.
Group Bible Study – These Bible studies are designed with group interaction in mind. Our desire is to help people explore God's Word by using questions that focus on the text. Some of the studies that you find on this website are just composed of questions (inductive studies), while others are written to also answer some of the questions, i.e. the Book of John and the Book of Luke Bible studies and the topical studies. These studies are written for groups but also for the person who has no group but yet would still like to understand the Gospel of John and Luke by reading the commentary and think about the questions.
Bible Questions Answered
GotQuestions.org – With over 7,600 answers to frequently asked Bible questions published online, approximately 85% of the questions we are asked already have answers available to you instantly. Got Questions? The Bible has answers. We'll help you find them.
Bible Questions – Since 1998, the Bible Questions website has been dedicated to providing Bible-based answers to your Bible-based questions. Find answers to your Bible questions by searching our vast archive of 1000+ answered questions and related articles. They are conveniently organized into various "Topics" under the menu bar above (top left corner for our mobile visitors) or you can also use alphabetical links.
Compelling Truth – Presenting the truth of the Christian faith in a compelling, relevant, and practical way. Our mission is to take the questions, issues, struggles, and disagreements that exist within the Christian faith and shine the truth of God's Word on them. We believe the truth of God's Word is compelling.
Ligonier Ministries Questions Answered – Here you'll find responses to numerous questions we have been asked over the years.
Bible Answer – With answers to frequently asked Bible questions published online daily, this powerful tool helps you discover what the Bible says about life's questions. Here you will find counsel, direction, encouragement, help and answers — all from God's word.
Bible Images
Free Bible Images – We are a team of Christians helping those teaching the Bible in this visual age. We work with contributing artists and illustrators who freely give of their time and talents to make this possible. We have a heart to help those in poorer regions of the world so everything on our site is free.
Free Christ Images – Free Christ Images is the largest superb quality truly royalty free Christian images resource on the net with thousands of free images from our huge image library. Royalty free images searchable by verse, topic, Bible people, story and artist. Beautiful high quality, high resolution truly free images to fit all your creative needs. It's all about Jesus!
Christian Books and Gifts
Lifeway Christian Resources – The ministries of Lifeway Christian Resources have been centered in Nashville, Tennessee, since its founding in 1891. Today Lifeway's ministries reach across the United States and around the world through millions of Christian products used in more than 160 countries. Lifeway is a nonprofit organization that reinvests income above operating expenses in mission work and other ministries around the world.
Christian Book – From humble beginnings in 1978, two brothers – a 19-year-old Bible college freshman and a 14-year-old high schooler – sold a few discounted academic titles to fellow students and pastors from their parents' home. Orders poured in, and the small house's driveway, bedrooms, and garage overflowed with boxes of books. After four decades of continued dedication to selection, savings, and service, Christianbook now has more than 600 employees and 500,000 Christian products in a 370,000-square-foot facility. The younger of the two brothers still owns and runs the company with his son.
Christian Art Gifts – For decades, Christian Art Gifts has specialized in providing Christian books and inspirational Christian gifts for men, women, and children. Whether you're a retailer looking for the best selection of Christian devotionals, shopping for a devotional or prayer book for yourself, an uplifting gift book for a friend, or you're hoping to spark a love of reading with a kid's book; we have something for you. Our wide range of books includes a little something for everyone and every occasion. Promise books and books with Bible verses for men and women in assorted styles and formats give you the chance to encourage the faith of someone you care about and remind them of God's love.
Bible Apps
The Best Free Bible Study Apps For Busy Women (updated January 2021)
10 Best Bible Apps for Smart Devices in 2021
5 Best Bible Apps for iPhone and iPad
May God bless you in your studies and may His Word bring peace and joy to your life!