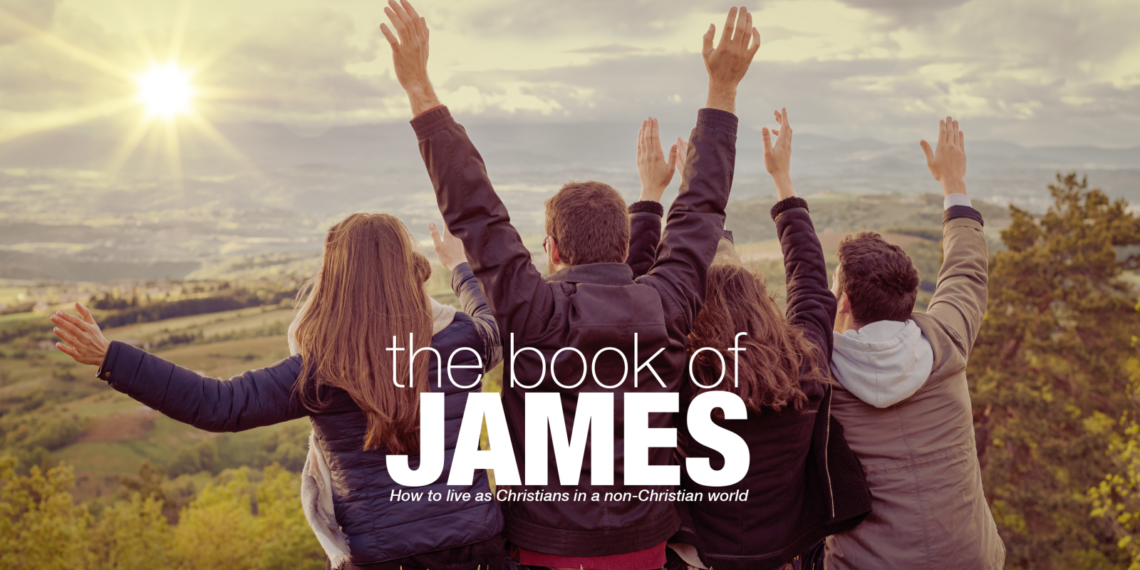 Giving Birth to Sin – Exposition of James Week Three
Welcome to week three of our study on the Epistle of James! Today we will look at James 1:9-15 and will learn in our video about how to properly interpret a biblical text and gain meaning from it. We will learn about paraphrasing, summarizing, and cross-referencing.
Outline
Opening prayer
Introduction
Read James 1:9-15
Watch Jen Wilkin's "How to Study the Bible Day 3" on Esv.org
Answer questions 1-5 on page 4 of Workbook on the Epistle of James
Closing prayer
Opening Prayer
Heavenly Father, we believe and trust your Word, we want to grow in you more each day and to understand your promises for us. We commit our time together to you and ask that you heal and restore us as we dive into your Word. We want a deeper faith. We want to meet with you and know you better. So today, we say "yes" to what you want to show us as we read Scripture. In the name of Jesus we pray, Amen.[1]
Introduction
Last week we read a brief outline of James from page one of the workbook, and studied verses 1-8. This week we will focus on some interpretation techniques. In the video, Jen will mention how there are echoes of Jesus' Sermon on the Mount in his letter. What do we know about this most important sermon Jesus gave?
The Sermon on the Mount is the first recorded sermon from Jesus in Matthew and can be found in chapters five to seven. It includes the Beatitudes, the Lord's Prayer, as well as many other teachings. James clearly draws from this sermon in his own teaching, as seen in the following chart from the Global Study Bible on ESV.org:
Application
Read James 1:9–15 and watch day three of Jen's study on ESV.org. Her video can be summarized in the following chart: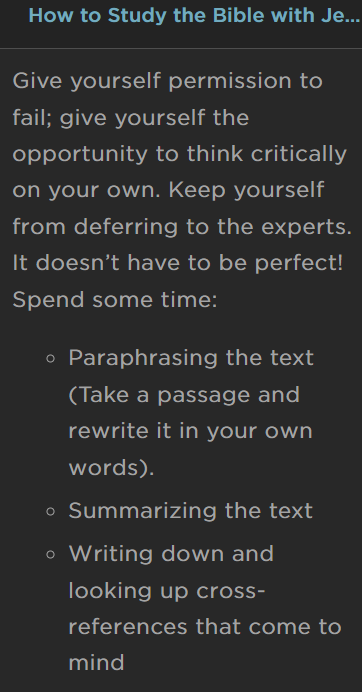 Next, answer questions 1-5 on page 4 of our workbook.
Closing Prayer
Lord, your word is a lamp to our feet and a light to our path. Thank you that we can live in Your light and walk in Your truth. May the things that you have revealed and thoughts that we have shared dwell in our hearts and stir us to action.[2]
Let's take a moment to pray in the words of Jesus tonight from His Sermon on the Mount: Our Father in Heaven, Holy is your Name, your kingdom come, your will be done, on Earth as it is in Heaven. Give us this day, our daily bread, and forgive us our trespasses, as we forgive those who trespass against us. Lead us not into temptation, but deliver us from evil. Thank you, Father! We pray in the name of Jesus, Amen.
Next Week
Next week we will look at James 1:16-20 and questions 6-10 of our workbook. Have a great week, ladies!
Featured image is from The Book of James